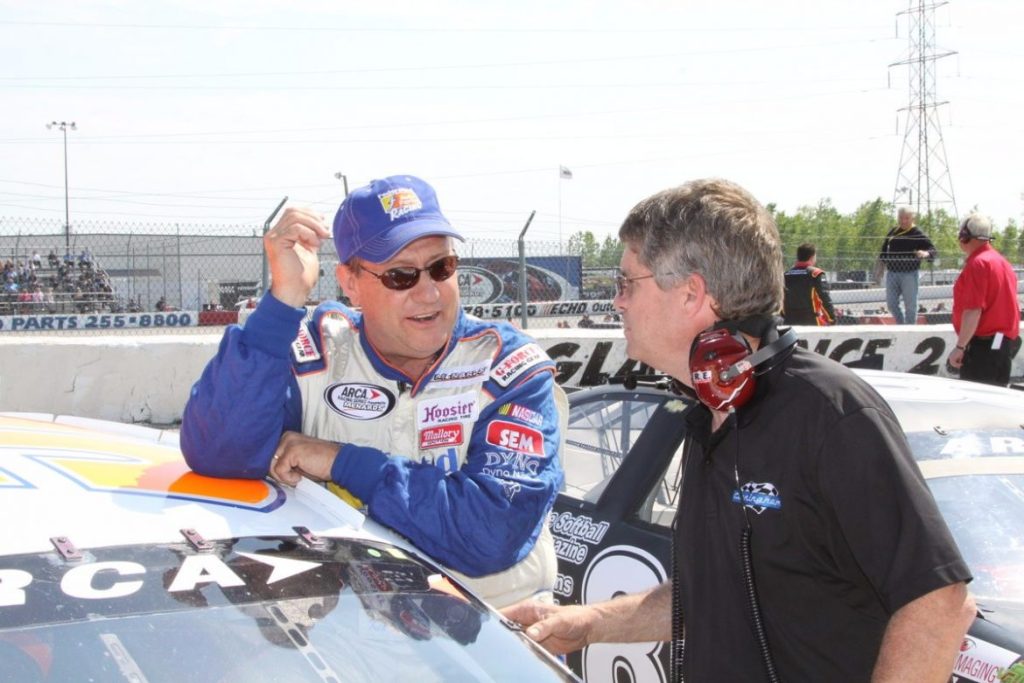 Series Will Visit Indiana Fairgrounds & Lucas Oil Raceway
As announced in early January, the Mid-American Stock Car Series will be heading from Wisconsin to Central Indiana to compete in a dirt-asphalt doubleheader during the month of May. Adding to the fun will be the addition of retired NASCAR star, Ken Schrader, who will be running with the series at the two Track Enterprises promoted events.
The races will be held as part of the "Week Of Indy" events, leading up to the Indy 500 in May. On Thursday, May 25 and Friday, May 26, the Mid-American Stock Car Series will join the USAC Silver Crown Series for events at the Indiana State Fairgrounds (Hoosier Hundred) and Lucas Oil Raceway (Carb Night Classic).
Schrader, who raced with the NASCAR Cup Series from 1984-2013, garnered four wins and 23 pole positions during his Cup career. Since then, Schrader has been running his UMP Modified at tracks nationwide, racing between 50 and 100 events each year. The starts in May will be his first two with the Mid-American Stock Cars. The Fenton, Missouri driver will be wheeling a team car to last year's series champion, Ryan Gutknecht.
The series, known as the Midwest's premier traveling sportsman series, will attempt to invoke the memories of days gone by, as it's drivers and teams will compete on Thursday, May 25th on the 1 mile dirt oval of the Indiana State Fairgrounds. In a show of versatility, less than 24 hrs later on May 26th, the VERY same drivers AND cars will take to the track 21 miles to the west, for 40 laps of feature racing on the pavement at the fast 5/8-mile Lucas Oil Raceway in Brownsburg, Indiana.
Learn more at www.midamericanracing.com or www.trackenterprises.com. Advance tickets are also available by calling the Track Enterprises office at 217-764-3200.
About Track Enterprises:
Track Enterprises is a racing promotion company that oversees popular events that feature top touring series like the ARCA Racing Series, USAC Racing, Dirtcar UMP, POWRi Racing, All Star Circuit Of Champions, Lucas Oil Late Model Dirt Series, CRA, Southern Super Series, and more. The company also oversees all racing promotions at Macon Speedway, Lincoln Speedway, and the Terre Haute Action Track.
For more information on the upcoming racing schedule, visit www.trackenterprises.com, like the Facebook page at www.facebook.com/TrackEnterprises, or call the office at 217-764-3200.