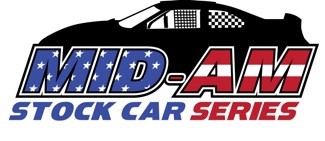 2018 looks to be a good growth year. I've had good interest from some former Mid-Am guys as well as new guys.
The dates on the schedule as of today are confirmed.
I am in discussions with other tracks to add 2 to 3 additional events for 2018.
I have made arrangements with Gregg McKarns to get a discount for members at most of the ARCA races we support and at the MIS events.
We have made some rules concessions to allow Mid-American to race with the Great Northern Sportsman in 2018.
– Must run 4412 carb
– Use Hoosier D800
– Add 100 lbs (3100 total)
– All other Mid-Am rules apply