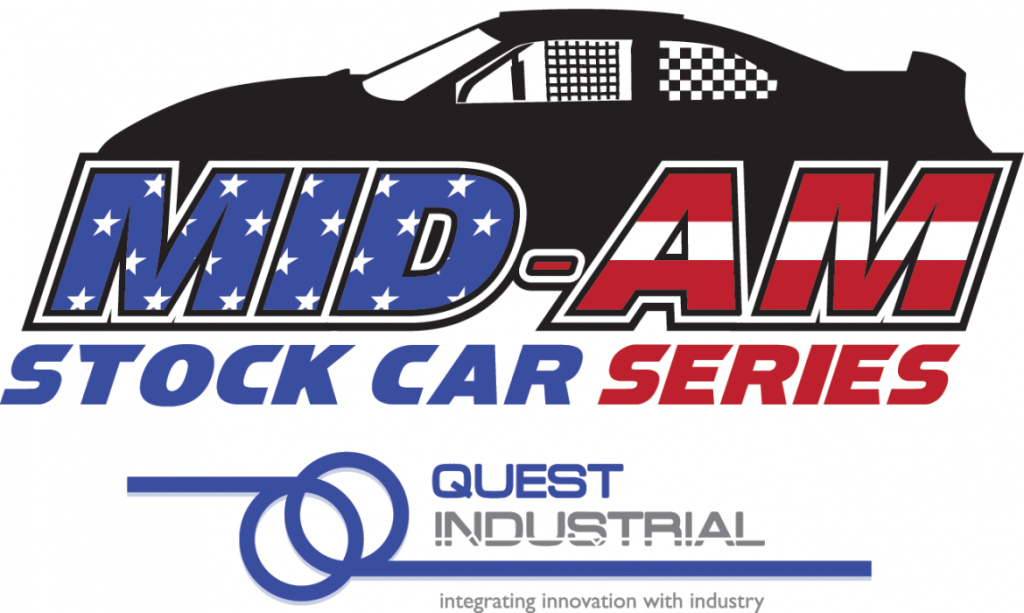 By Kraig McCay
Bangor, WI- The Mid-American Stock Car Series presented by Quest Industrial will join the Great Northern Sportsman Series and Midwest Dash Series under the GO Racing Promotion banner, headed by long time race official Greg Oliver. Oliver will become the fourth owner of the popular series, which travels the upper Midwest pavement racing scene each season. An agreement was reached today with Dave Grueneberg and Dawn Bierman to purchase the series.
"This is exciting for all of us involved in short track racing, I had originally discussed running this two years ago, I am glad that we were able to finally put a program together allowing that to become a reality." Stated Greg Oliver. "It is going to be great working with the drivers and teams for years to come."
"I know we are leaving the series in great hands. Watching what Greg (Oliver) has been able to do in a short amount of time with his Great Northern Sportsman and Midwest Dash Series, I am confident that he is the right person to lead the Mid-American Series for the long haul." Former Series co-owner Dave Grueneberg commented.
Founded in 1993 by Gary Vercauteran, the Mid-American Stock Car Series has long set the standard for this style of racing in Illinois and Wisconsin. Oliver will become just the fourth owner of the series, joining Vercauteran, Doug and Julie Strasburg and the Grueneberg/Bierman combo on the list. No immediate changes are planned during the series 25th year of operation. The rule package will remain the same and teams will once again remain on the Hoosier F-75 compound.
"I really like the Mid-American Series rules package, that is one of the many things that attracted me to the series. There is a loyal group of drivers, fans and teams that have supported this series for years." Added Oliver, who now will oversee the three largest stock frame series in the region. "This series has a rich history in the Midwest and I look forward to helping build upon that."
The 2017 Mid-American season kicks off on Sunday afternoon April 23 at Rockford Speedway during the 40th annual Spring Classic. Additional stops at Madison International Speedway, on the dirt at the Indiana State Fairgrounds, Lucas Oil Raceway, Marshfield Motor Speedway, Hawkeye Downs, State Park Speedway, Grundy County Speedway and Dells Raceway Park complete a full schedule which will crown the Champion during Oktoberfest Race Weekend at LaCrosse Fairgrounds Speedway Saturday October 7.
For additional information visit www.midamericanracing.com or email Greg Oliver at racemidam@gmail.com.